New Year, BIG changes with the Peaky Blinders. 
Time stands still for no man. So as we kick off 2019 gig heaven we thought we would really shake things up. We threw everything at it this time. 
So we are very proud to announce……….. that Steve has bought a new pair of shoes.
Despite only a couple of full practices we thought we knocked it out the park, all due to Steve's new shoes. They are sparkly and everything and we reckon they lifted the band performance at Jill's 50th in Westbury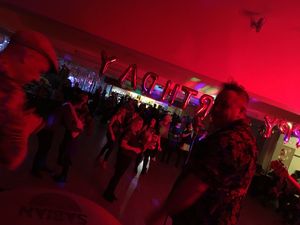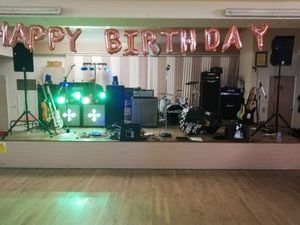 There is an alternative theory that the one-man band that is, "Brian-2Guns-Begbie-you hum it and I'll play it better-Hastie", has come back to the PB's after a year in the wilderness. We are not too sure where he has been, but he does have dirty knees, however he's very welcome back to the PB family. 
So with Bri alongside Todd geetar goovin' and singin', Steve in his new shoes delivering his heaven sent vocals and Si and Andy making them all look good and doing all the hard work, we think we have something rather special for 2019. 
So please come along and check us out in 2019. We'd love to see you. 
BUT A FINAL HAPPY BIRTHDAY TO JILL.
And that is by order of the Peaky Blinders.