Last night we played the last of our private shows for this year.
It was a Grease themed for Sandi's 40th.
Had a great night and we sang happy birthday for Sandi,she sang 'hopelessly devoted'  for us and we finished the evening off with a cracking version of Grease lightning.
Full dance floor again and was great to see the grease lightning dance being done by everyone.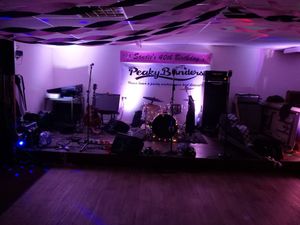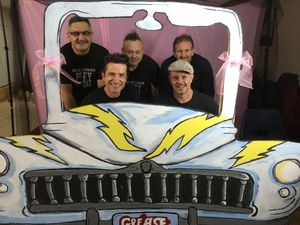 we played the annual dinner dance for the Westbury rugby club and again gave our audience a great night with plenty of dancing.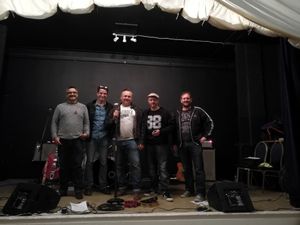 Our other private show  took us to the Westbury Conservative club for a 50 th birthday. Great night with a show stopping finale having everyone up to sing SOB.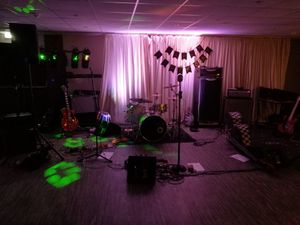 We are really looking forward to the Christmas gig at the white swan. It will have everything.
Jason's Birthday,Christmas songs,Mistletoe,booze,Santa shirts,tinsel,booze,singing,booze,dancing!
Most importantly it will have the Fabulous Peaky Blinders rocking out for your entertainment and happiness.
Much love people.
The Peakys xxxx