EVENING,
We've mentioned this before, but our extensive Peaky Blinder research proves there is a deep and strong ley line of rock n roll goodness in Mother Earth surfacing in Semington running east towards Bradford on Avon. 
We tapped into the good times Saturday on the tea-time shift in the fine and welcoming Somerset Arms at Semington. Our 3rd trip out to the beautiful people of this fine village and filled their garden shed with the usual PB nonsense. It's worth a mention that due to holidays and a lack of PB rehearsal time it wasn't the most razor-sharp performance we've ever knocked out, but the dancing public of Semington are a forgiving bunch and will do their fine dancing throughout, pretending not to notice the occasional bum note, dropped beat or missed line. We salute you.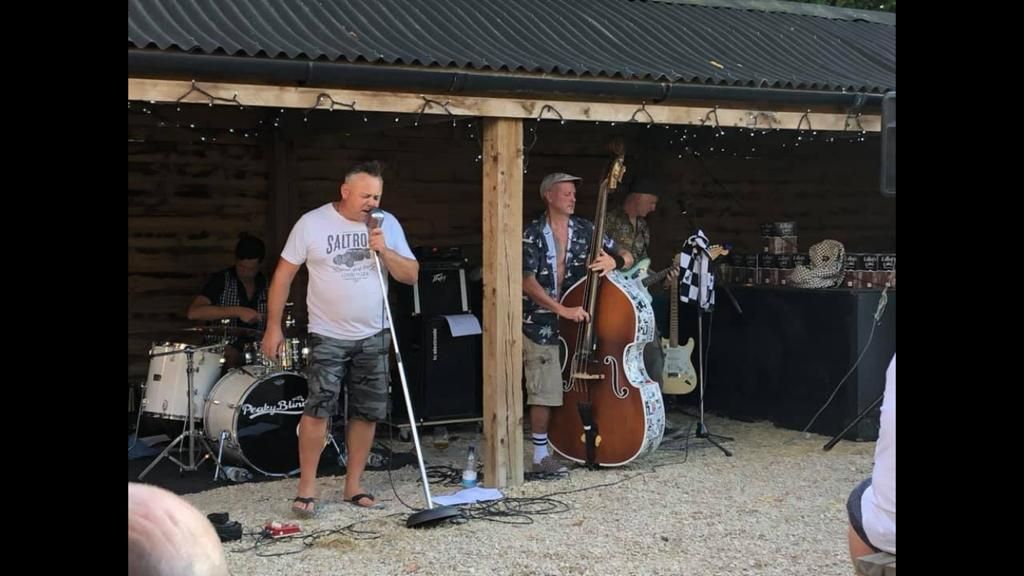 We then got on the PB tour bus and did a road trip of 5 miles to Bradford on Avon for a Sunday outing at the Rising Sun. 
Due to space issues on stage, guitar shredding, harmonica tooting, melodious singing '2 Guns Begbie' did most of the set in cubicle #1 of the Ladies.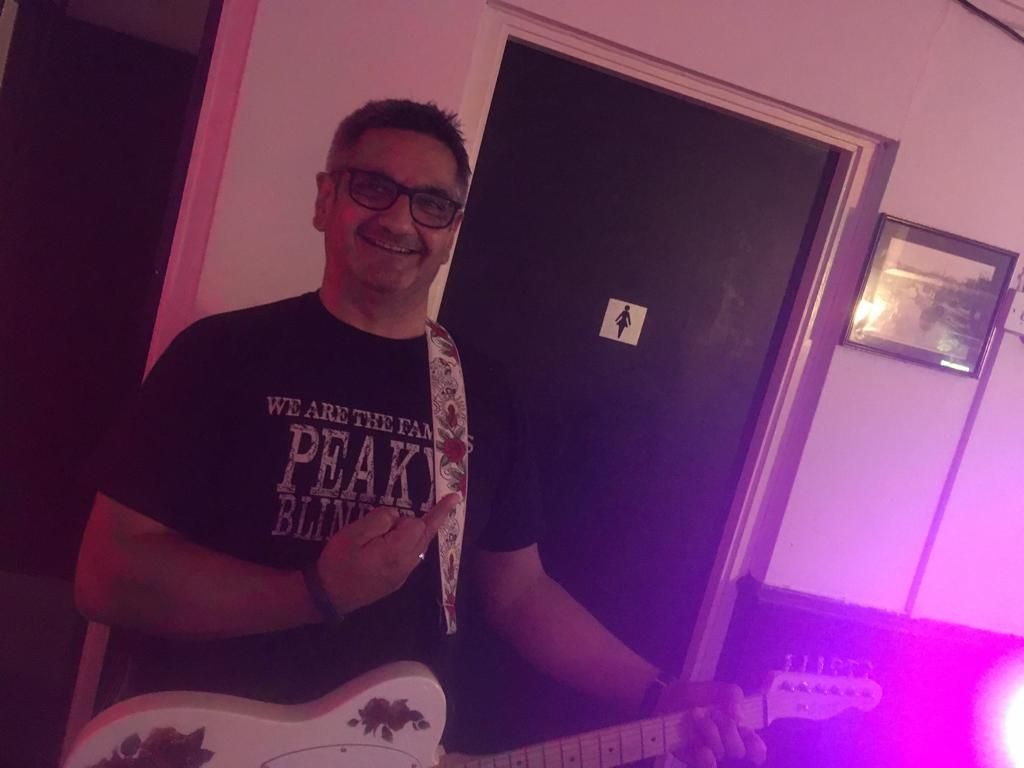 We also introduce to you a new member of the band. BIG BAD Peter Pillar. He has quite an on-stage presence and he's a right bugger to get on the tour bus, but we love him all the same. Check him out in the video!!!!!! 
And finally, we met the thinking man's Simon Cowell. 
The pop Svengali of Bradford on Avon. 
Blah blah blah…anyway he's known to us and you as Rodney.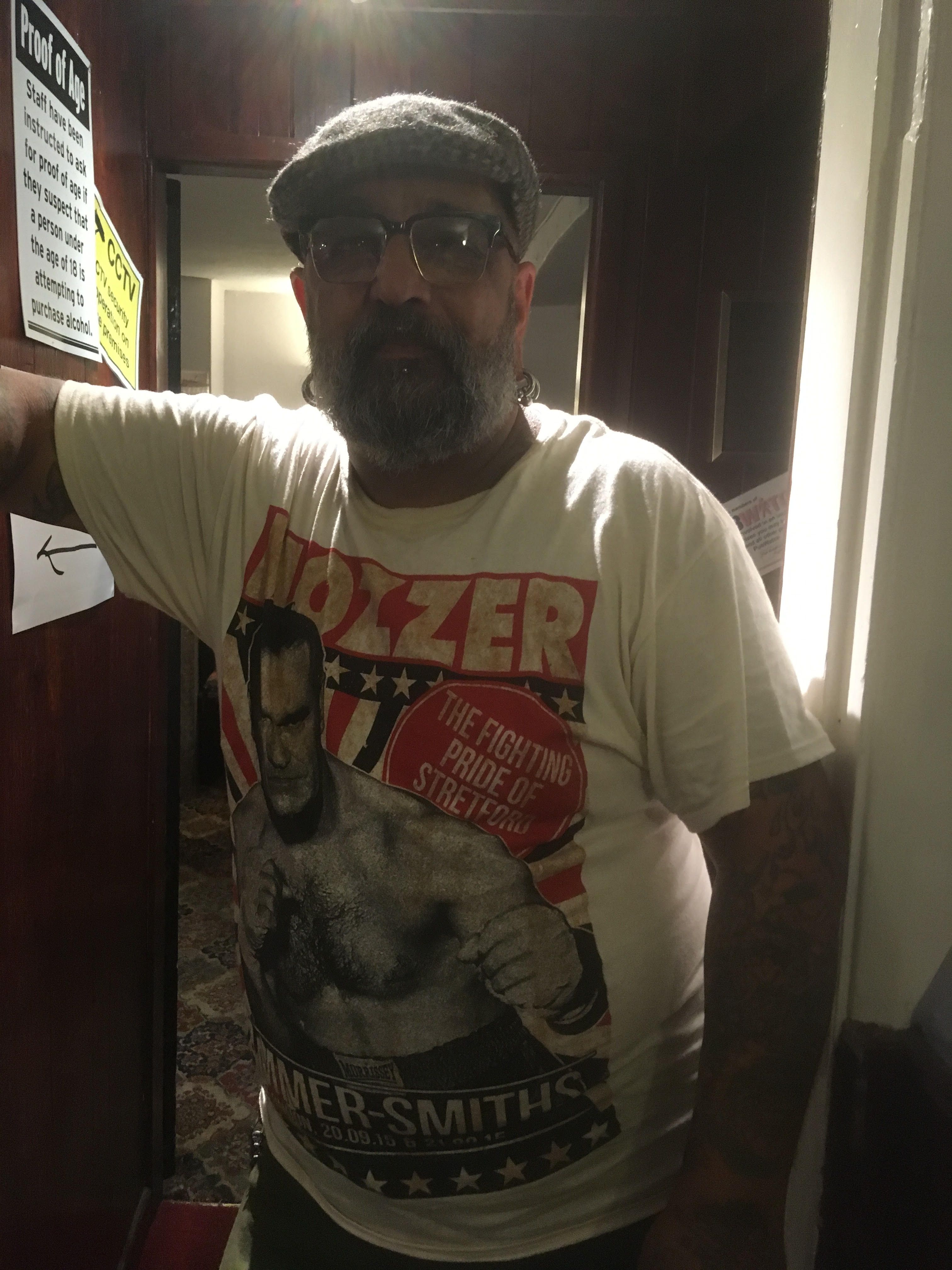 Anyway, the wise man that he is, who probably doesn't know a F sharp from a C major, but does know when the good times are a rollin' took vids of the all locals dancing (not of the band) and digging the very fine night that we all had, so he can share their good times at a later date. We thought that was a very cool thing to do and captured the good vibes of a very fine evening at The Rising Sun. Well done ALL of us. Great great night. 
Next bank holiday Xmas eve. Hopefully see you before then.