VDubs in the Valley
Well that's a co-incidence, just last week we discussing what life would be like on the open seas Link to Band Blog and then just a week later, our dreams came true and went aboard this fine vessel (the fact we were in the Midlands and about as far from the sea you can get is detail)……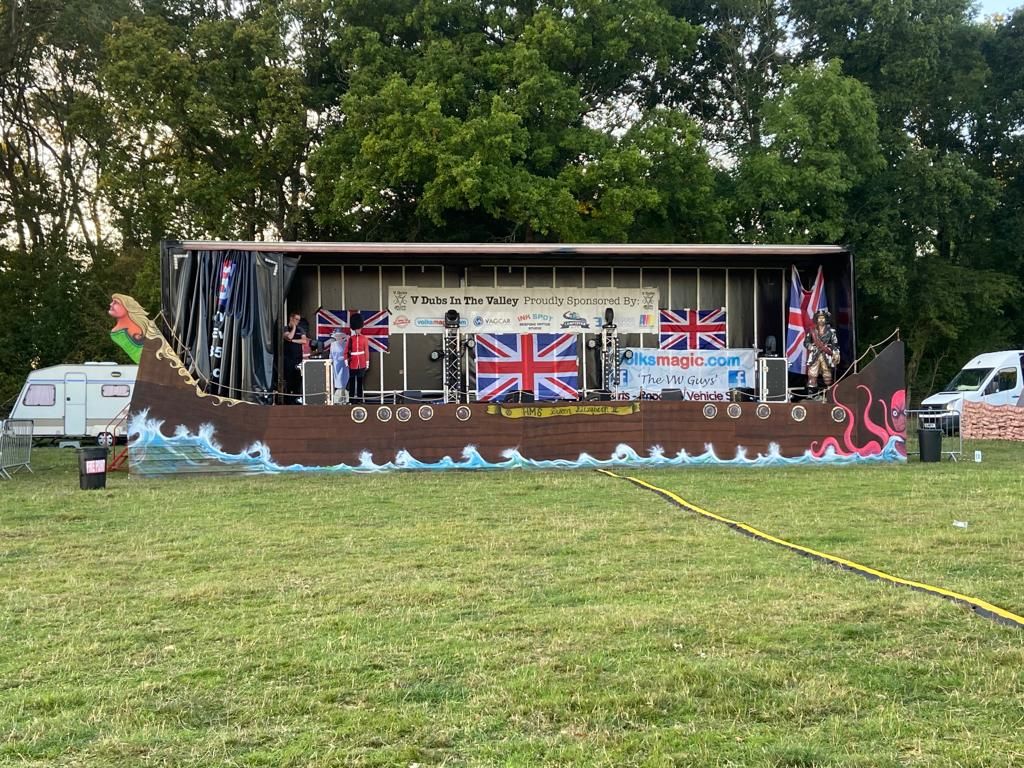 Did you I hear you ask "what were you doing there PB's?"  Well, we steered this fine vessel for 45 mins through the very fine festival that is VDubs in the Valley ,so to share some south-west rock-a-billy love with VDub community of up north. 
The sun shone upon us and we hope we shared some sunshine upon the throng, we certainly sang a song about it… 
We had such a lovely time we might go back next year to do it all again. But if you cant wait that long , turn it up VERY VERY  LOUD  and have a sing-along to our anthem....
With love, The PB's