Westbury Labour Club - 26th Feb 2022
The Peaky's were a little apprehensive about playing at the Labour Club in Westbury. It's a big room to fill on a winters night. 
But our fears were unfounded as a very nice number of willing Westbury rock'n'rollers  took to their seats around the substantial dance floor, which triggered the dancing pied piper of Westbury, Nick, to use his charms and moves to get the joint jumpin' assisted by his very very able dancing partner in crime Sarah. Hats off to them both, no waiting for the second set and third pint before taking to the floor, just the first chord and some flashing lights. We salute them and the fine people of Westbury for giving it some. 
In other news, for no reason here is a nice piccy of the band at the bar.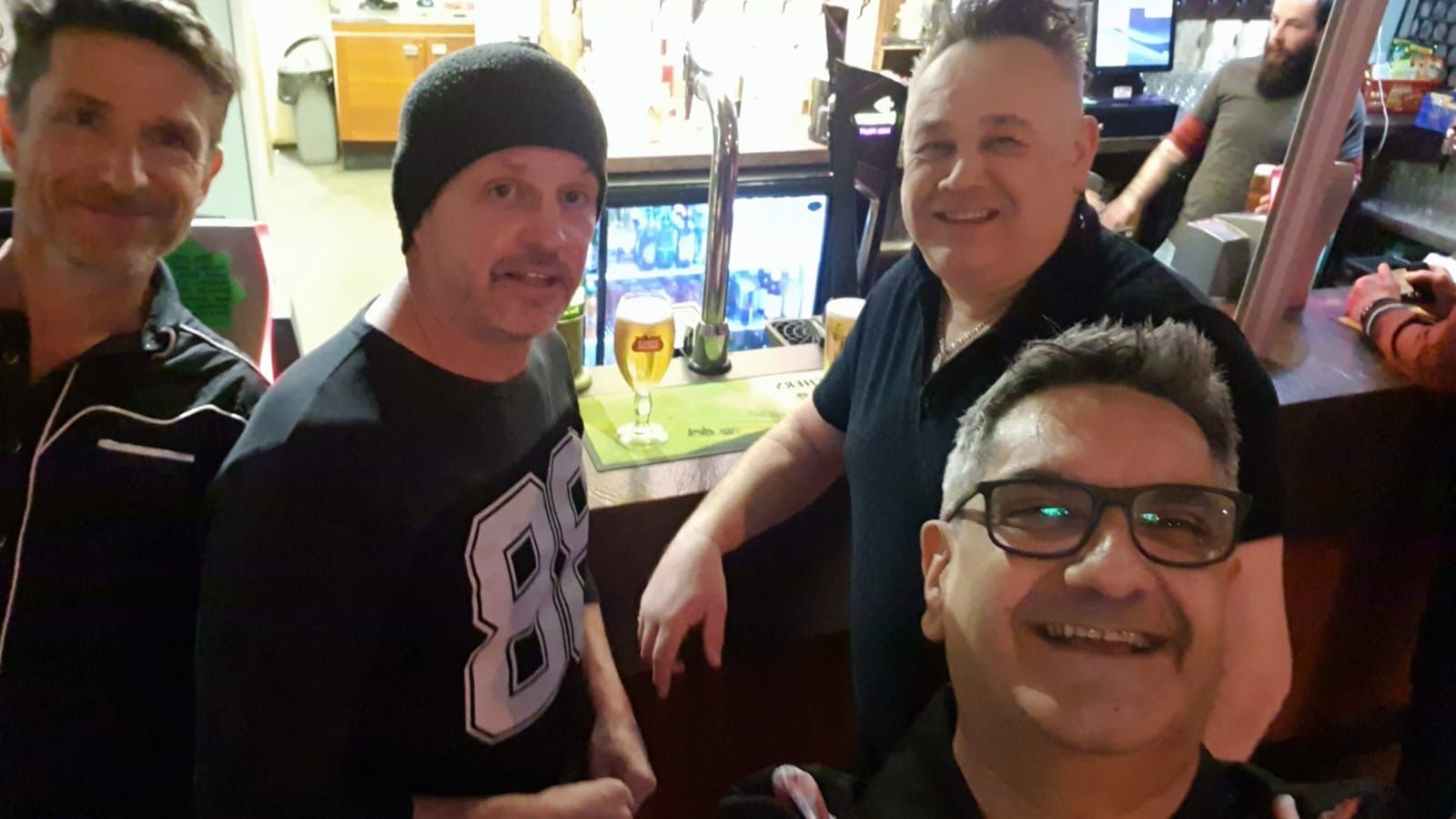 And here is another nice piccy Brian took of his microphone (shame the people in the background take away the focus and messed up the pictures composition)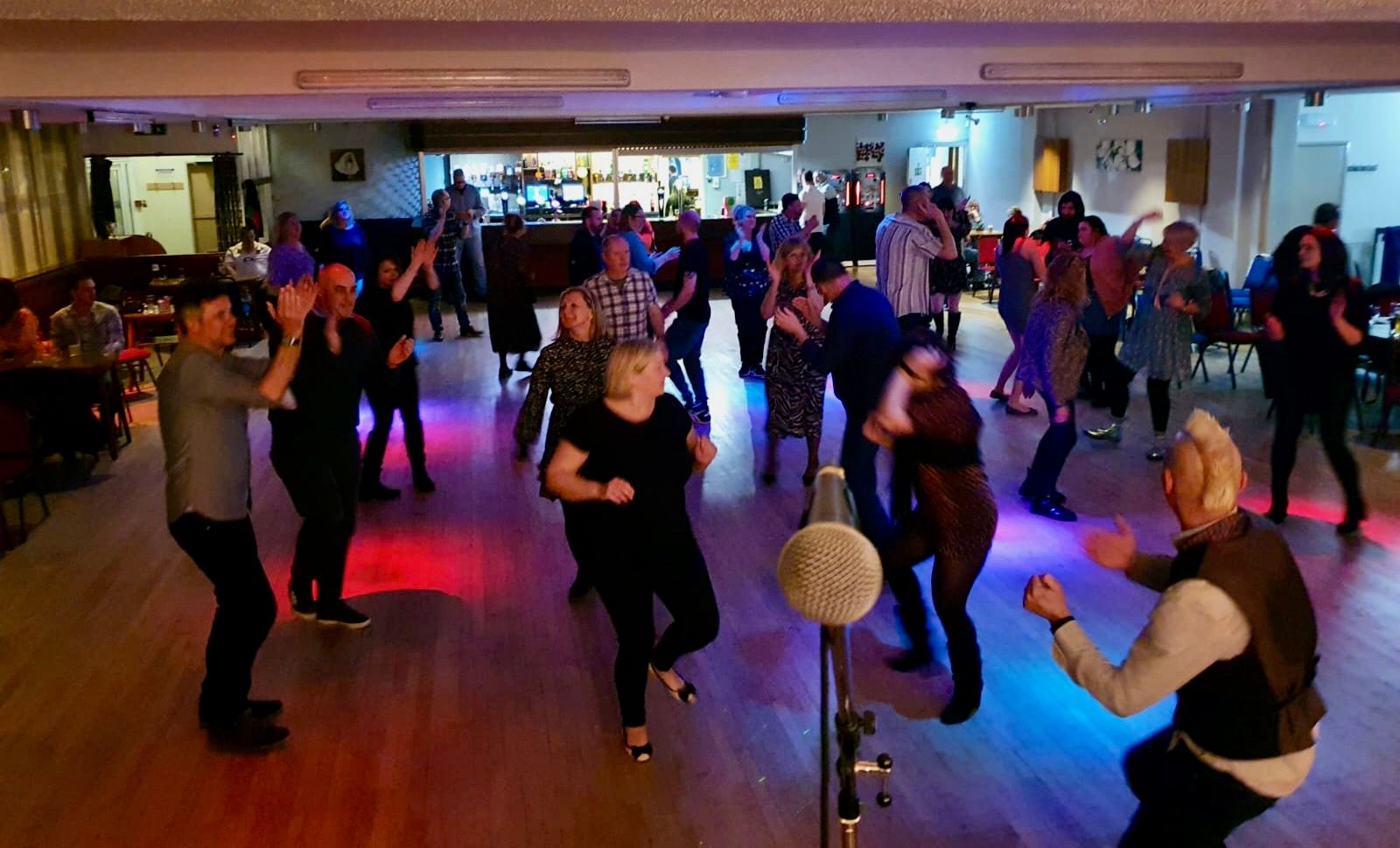 ..and some old school waltzing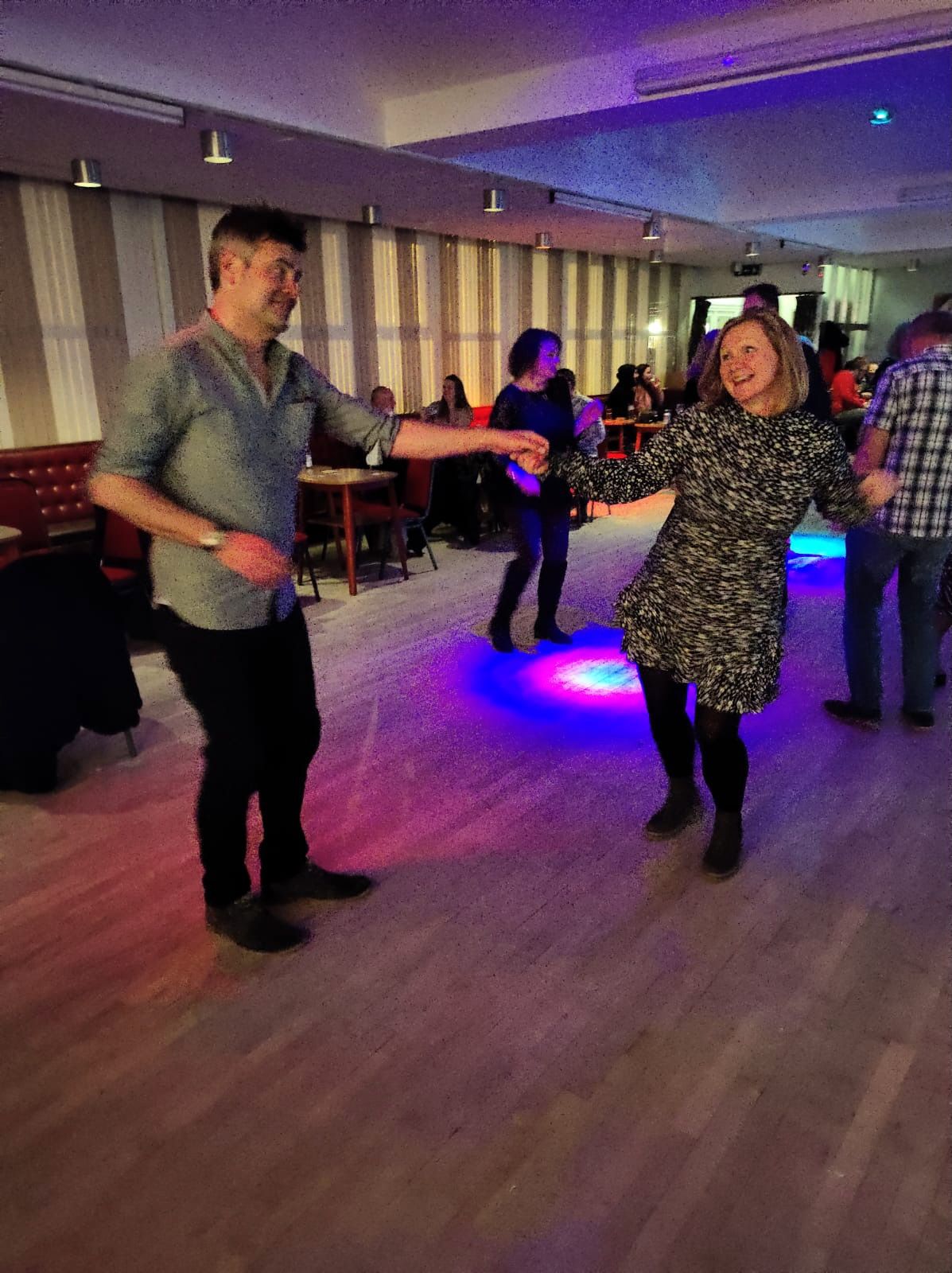 …and some of the jumping bean himself with the band in his shadow.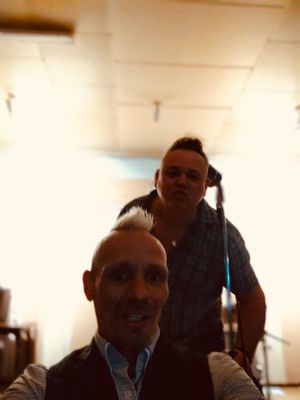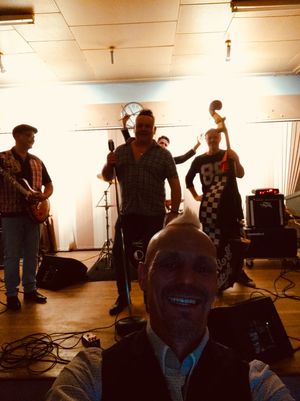 And finally can we have the band van back. We've got a kids party to play Thursday tea-time.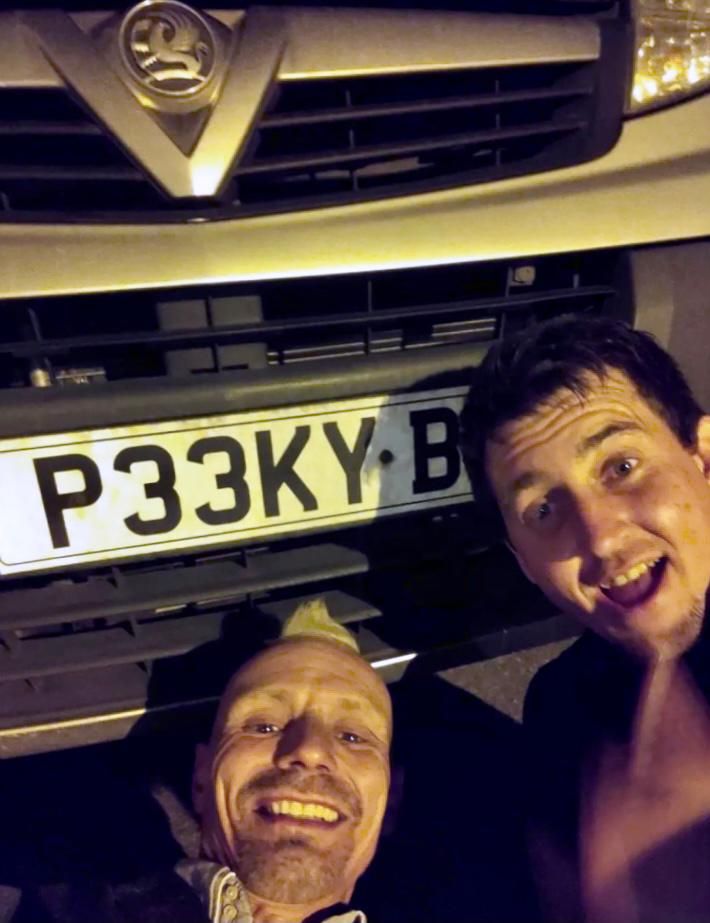 We thank you.