The Angel, Westbury. 22 Jan 2022
Just about squeezing it in with a week to spare, Happy New Year to you very fine people who take the time to read this and come to our gigs. We salute you. 
So we are out the starting blocks and into 2022 at a cracking pace. We may have peaked too early because last night at the The Angel we put on our spikes and upon the strike of 09:15 ( the unofficial time for pub rock to commence) we were off and firing on all fours into Set 1 faster than a babysitters boyfriend leaving when the car pulls up. 
The Angel in Westbury was a first for us, and we are extremely pleased to report that we all got on extremely well making our way to the 11:00 finish line. There was also a couple of firsts to note along the way, a 100% audience only sing-a-long to SOB as well as an electrical fire in our monitors because they couldn't cope with the energy overload induced by our power house superb singer Steve. Whoop Whoop. Well done the Angel, well done the band. Gold medals all round.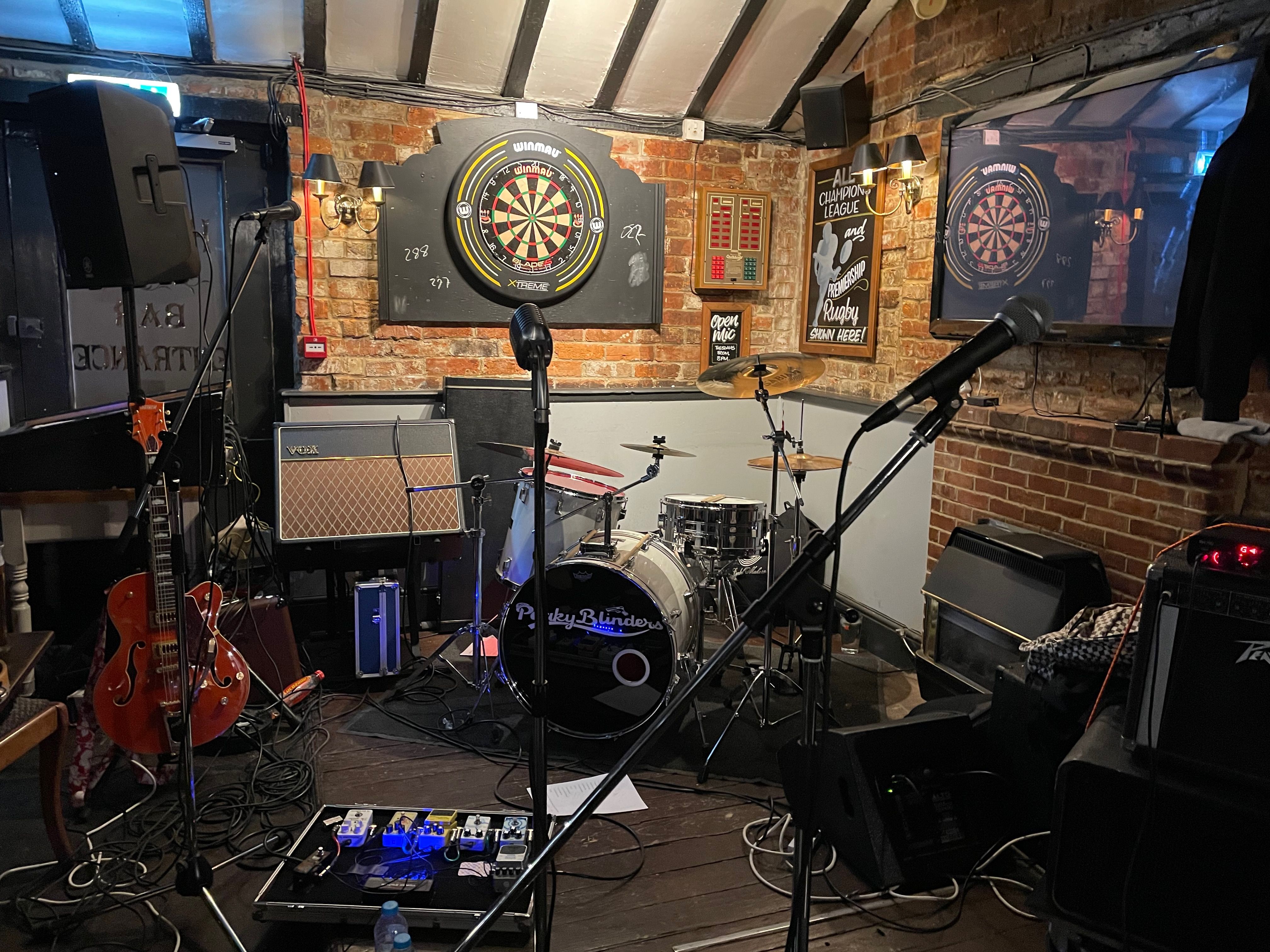 If every gig is as much fun this year as last night's, we are so looking forward 2022. Bring it on. 
STEWARDS ENQUIRY – apparently we did a false start as it wasn't a 09:15 start  for our record breaking Angel sprint. Our excuse was that Si took the time from his make-up mirror whilst doing his mascara, but this didn't hold up in court.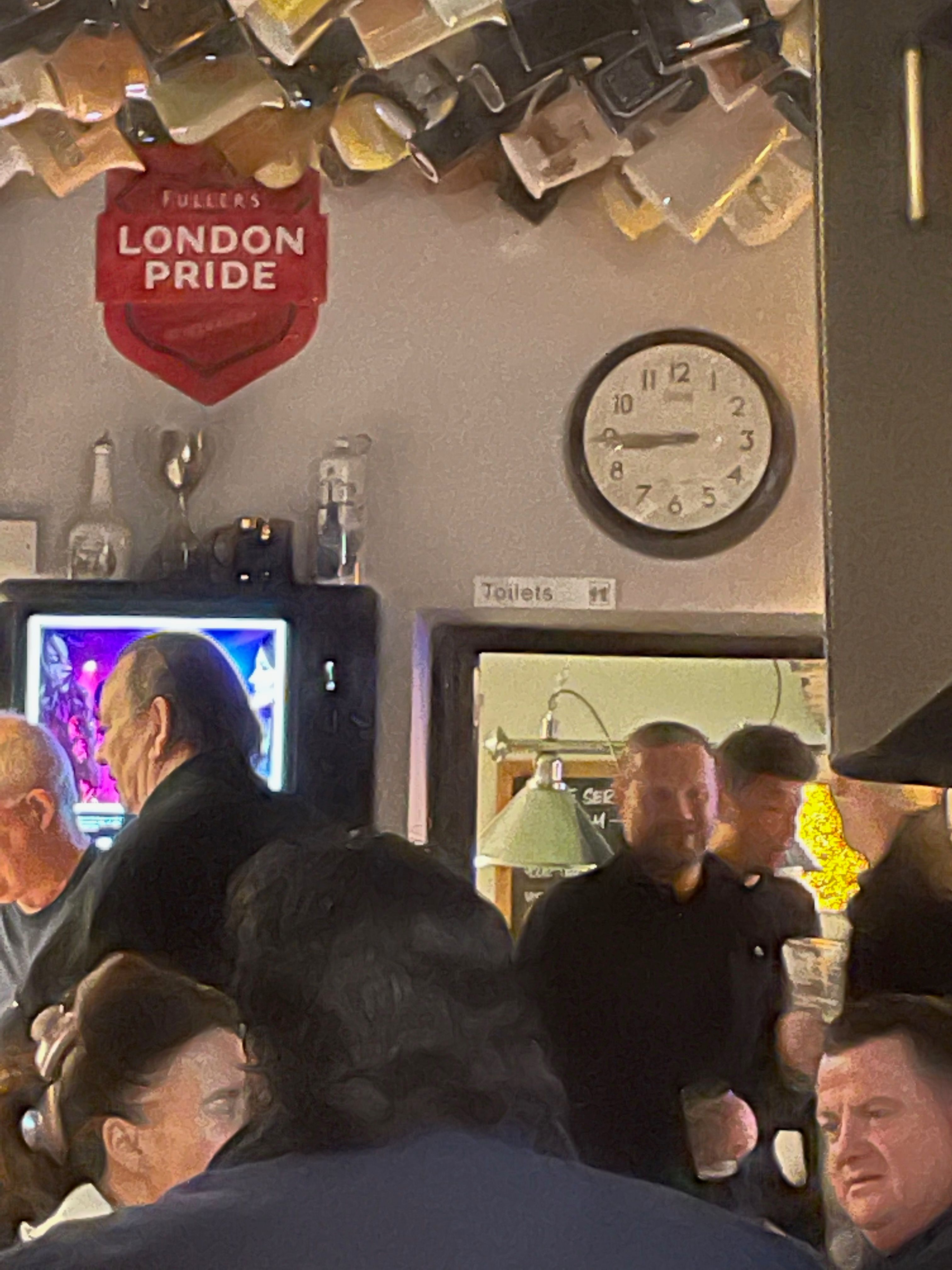 Note; And well done Joe for getting 180 earlier in the evening and not going on about it nor showing  the photographic evidence more than once to the band. Congratulations.