Peaky Blinders Go Carbon Neutral at The Artrizan, Frome - 13th Nov
As ever, we are a topical, relevant and COP-26 forward looking band and we are glad to report that last night's gig we were 100% carbon neutral.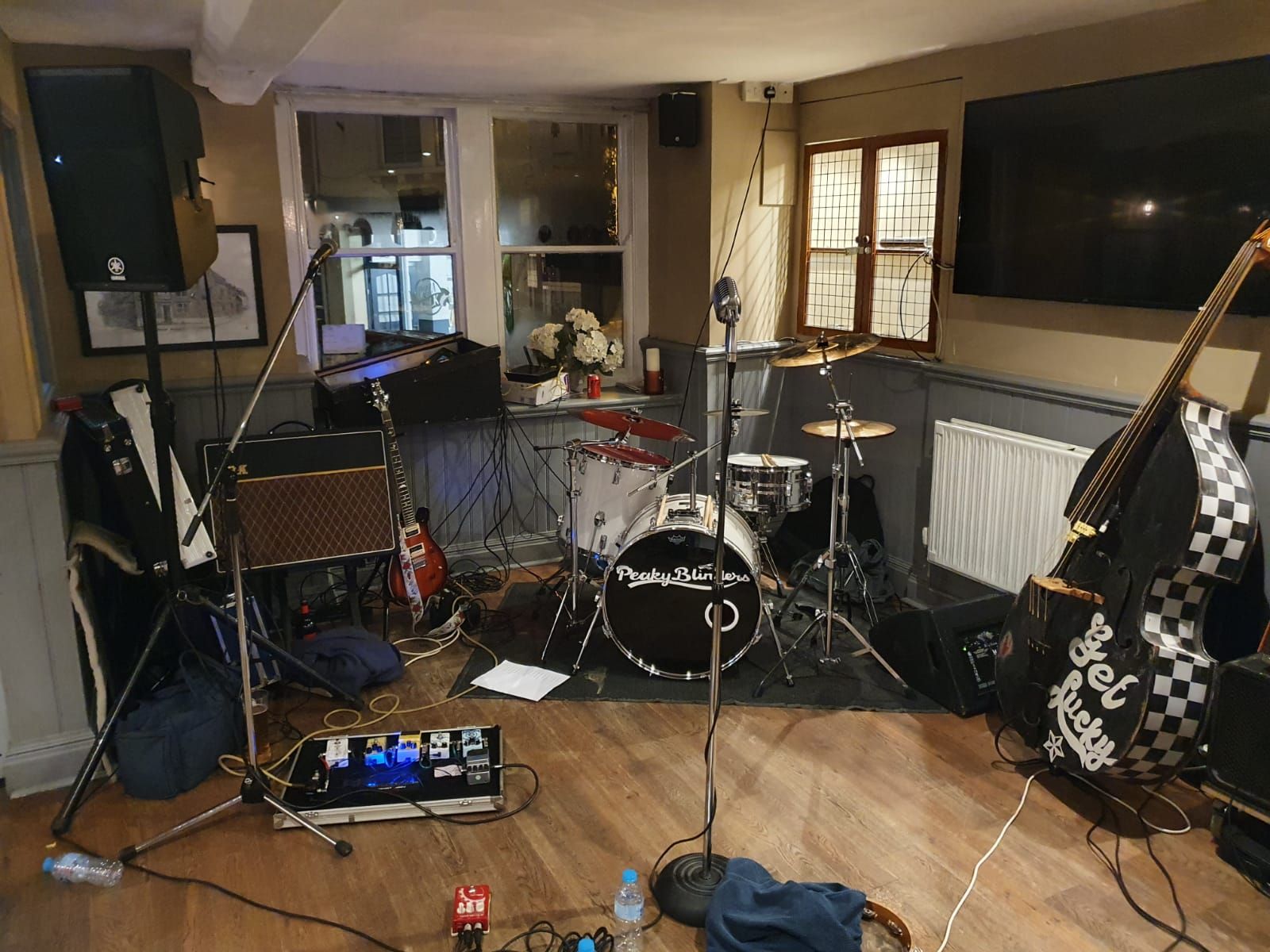 Whilst we suck 110% electric energy from the grid to deliver the high energy rock n roll we deliver, the amount of static electricity generated by last nights, dancing, bumping, grinding, some more grinding, twerking and a very generous dollop of more GRINDING , we had party balloons rising in a 50 mile radius, the drummer's hair went up on its ends, and the lights burnt particularly brightly in the fine establishment that is the The Artizan in Frome. 
For all the obvious reasons, we haven't played a pub gig in a while and were looking forward to last night. It wasn't the biggest crowd but it was certainly one of the most quality. From the opening bars we had a dedicated throng who jumped aboard the Peaky Blinder Saturday Night Express all the way until we called into our final SOB destination. 
We've always encouraged a jump and dance around, but last night we all went to places that certainly wouldn't be allowed on Strictly and definitely not before the 09:00 watershed (even before 00:00 come to that) and we SALUTE you for that. 
Last night was what it's all about and why ALL we do it. Well done ALL of us. We hope to you see you all again very soon at The Artizan.