Why no blog in recent months? Well the ribbon ran out of ink in the typewriter and due to the labour shortages squeezing fresh ink from liquorice and then the  driver issues getting the ink to Typewriters'R'Us  in Winsley behind the Co-op, well you can imagine. But hey ho lets go! 
Well we didn't play here……(It's a long drive followed by a long story but Steve still got to sing a beautiful song to a beautiful couple)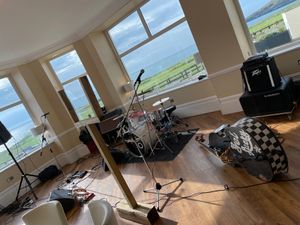 But we did see a……..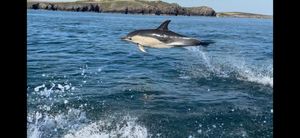 We then played across the road at a birthday party, then here alongside some old skool timers called Band in a Box , whose effects box made Jean Michelle Jarre look like a school kid with a kazoo…….. 
  And then on Saturday we played here…….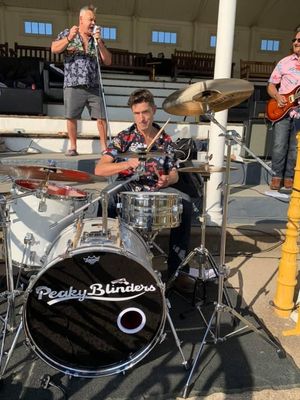 Now, the keen eyed amongst you will notice that at long last the drummer is at the front of the charge into rock'n'roll jiggery-pokery, followed closely by his backing band. Whilst the drummer thought the new format was a great success, he was promptly outvoted 3:1 post gig and will be found at the very back again at the next gig. 
But why had the band headed east to Swindon on this sunny day? Because Gerry Watkins asked us to and he does this great great great work and the honour was ours……… 
https://www.facebook.com/Bigyellowbusproject/ 
https://www.facebook.com/gerryminicar/posts/10225406317843316