Somerset Arms, Semington, 19th Sept 2020
So what are you going to do when the autumn equinox is a few days away and the sun is shining brightly for the last few days of summer? 
We'll tell you what you going to do. 
Book in the Peaky Blinders to finish off a  day of revelry in a pub garden in Semington and leave the 2020 summer behind in a warm after glow. 
((Tables of 6, 2m apart x 20 ) + a variety of beverages + dance area) x Peaky Blinders = GOOD TIMES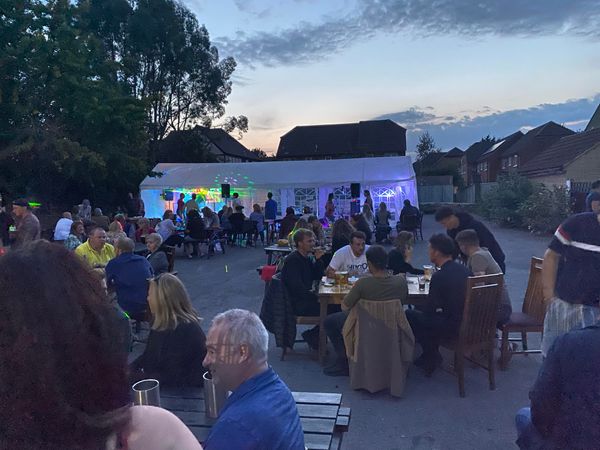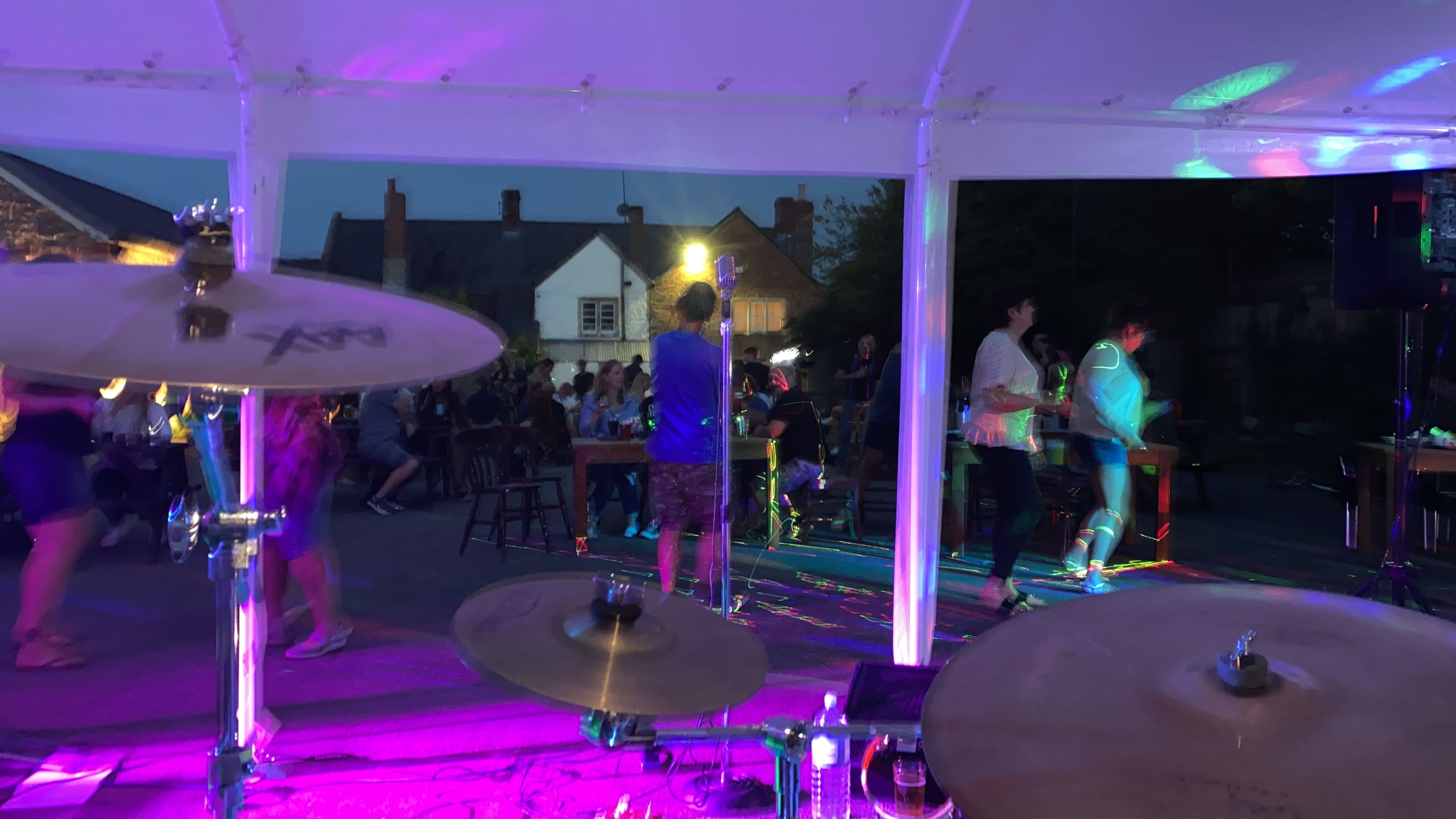 After the usual PB fare, we felt we were in the groove, so we chanced a tribute to the legendary Toots. We started 54-46 together and ended 54-46 together, and in our song book that is a success. (The bassist from Bay City Rollers also died earlier in the month, but we deemed 70's pop to be inappropriate). 
Anyway, we had a hot dang rockin' good night. 
It could very well be our last outing this year, who knows. If so, all take care of yourselves, MAHOOSIVE thanks for coming out to see us and making it all such good fun.
Love to all and see you soon as we are allowed out again.
The PB's.