URGENT APPEAL 
MISSING 1 
Last night in the Conservative Club, Westbury, singer Steve lost his voice and would like it back as soon as possible, preferably before Saturday as we are playing at the Prestbury Sports Bar in Warminster. His voice kept pulling at the leash all night and Steve was just able to hang onto it, but a generous dollop of Suspicious Minds and the voice broke free never to be seen again that night. However being the man that he is, he pushed on to finish line, gave it all he had and led us all out with a rousing SOB. The man in a genuine star.
MISSING 2 
No one knows what happened to bass player Simon, he just went walk about mid-second set, but Big Bad Brenda the Double Bass Player from Birmingham was able to step in and carry the whole band until Simon returned. Check the video for a masterclass in slapping the big cello. 
And here is the moment when Simon returned back to earth and reality. Not a clue where he's been for 30minutes . Bless.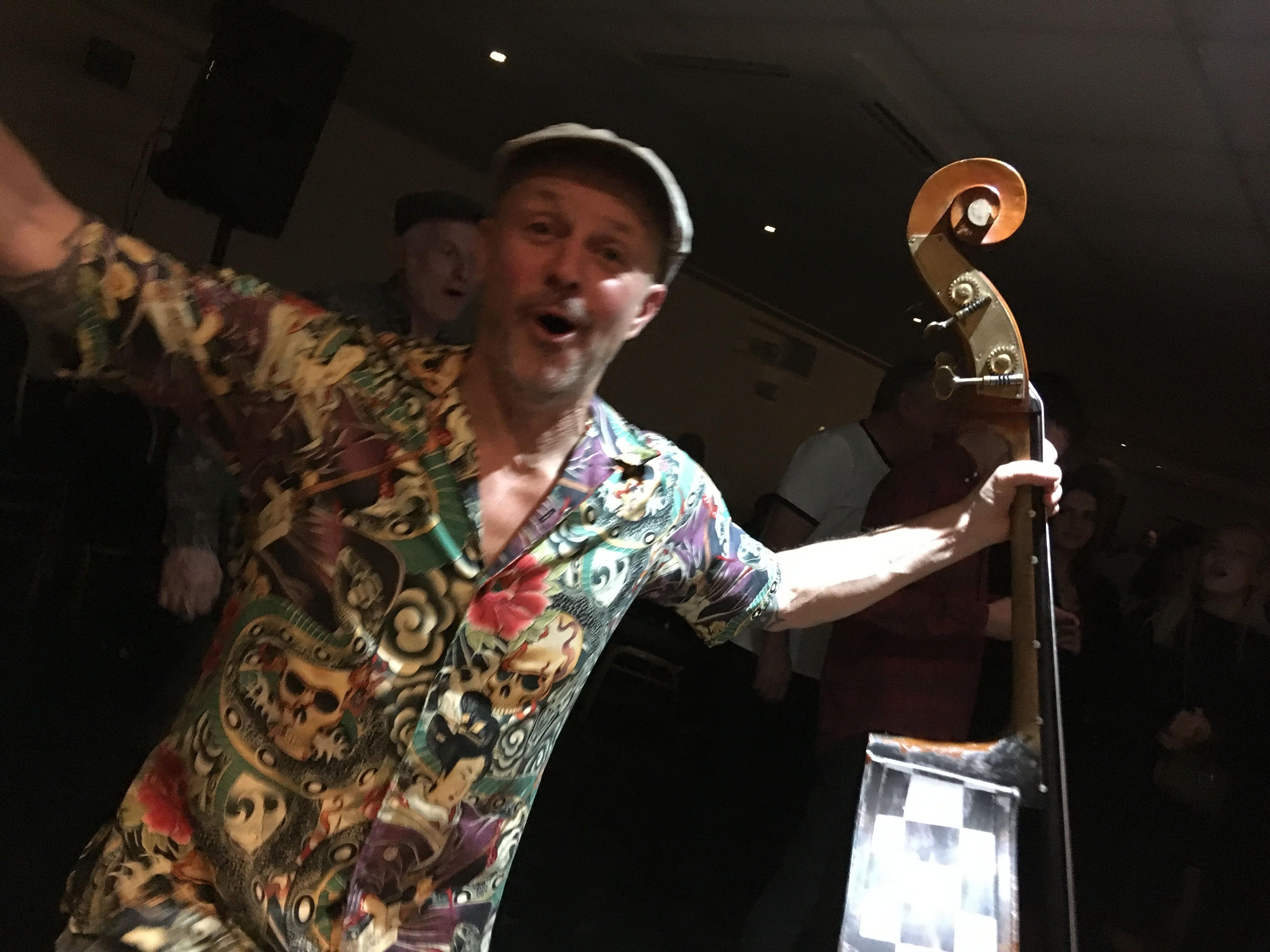 Despite all of the shenanigans of last night, and it wasn't an easy one for the band, we still took care of business. Thanks to the many who came and jumped on board for the ride. It would all be pointless without you. 
And that is By Order of the Peaky Blinders.