A Touch of Class 
Last night was how you do it. 
ONE – Band fed and watered pre-gig , on a reduction of juice de tomato avec beans, a pomme-de-terre with its vetements on, a jus of piccalilli, onions in their thousands soaked in malt wine vinegar, some artisan blue cheese from Stilton served with some top fermented hops in water, decanted into a glass marked Carlsberg. 
TWO – The audience made a serious effort. Gents in black tie, looking like Bond in his autumn years and women looking like they walked off the set of 'Breakfast at Tiffany's' 
And THREE – The band got a billing in the programme….'Music to dance to supplied by The Peaky Blinders Band, a rockabilly band with an extensive repertoire' 
So with this mood of sophistication and refined high culture, we knocked out a belter set of dinner jazz, no tune less than 12 minutes, long bass solos and some scat singing from Steve 
DID WE HELL, WE PUSHED THE PEDAL TO THE METAL AND KNOCKED IT OUT THE PARK and all followed in dancing goodness and swinging happiness. This audience was so classy they even clapped in time. 
A top evening, thoroughly enjoyed by band and we reckon the audience too. A lady came up as we were leaving and said "thank you so much, the music was wonderful." Nothing more to add yer honour.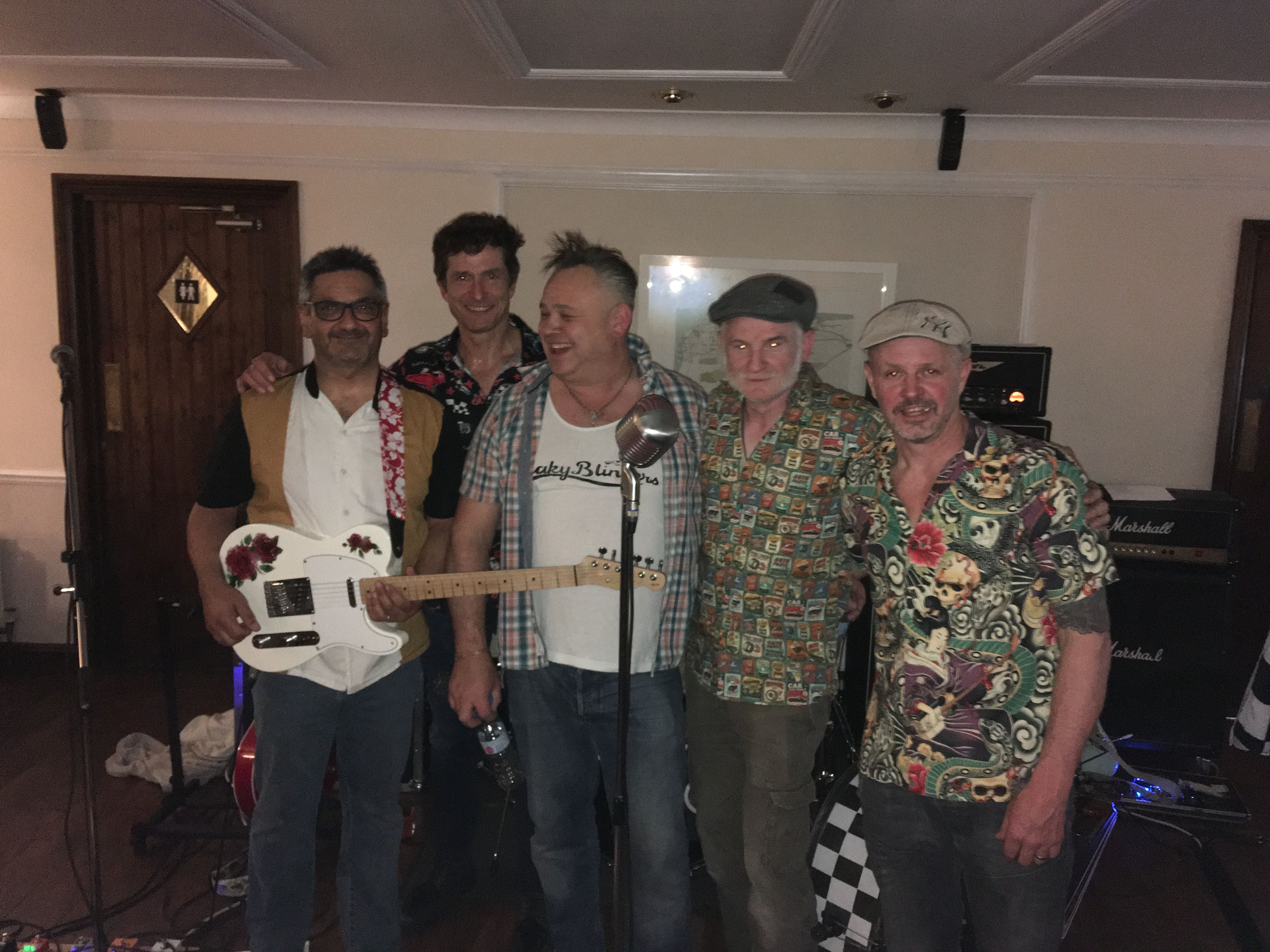 WARNING - 18+ only. Look at Todd's eyes and his thigh ticklers too long you will have nightmares for at least a month. You have been warned. 18+ only.