The Artisan, Frome - 20th Dec 2019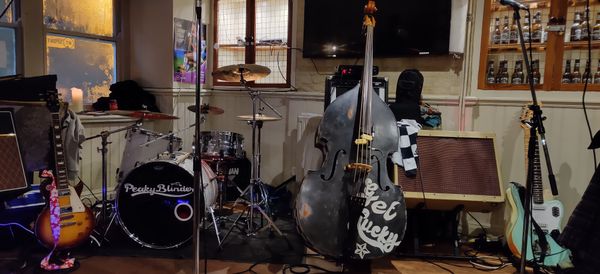 Firstly, when we get sent a video or two post gig we forward them onto our film editing contact Quentin T to edit. He usually edits outs all the mistakes and boring bits but with Friday night's edit from Frome he told us "it would be a crime against rock n roll to remove one second of this musical gold treasure box" hence here it is for your visual and audial pleasure….. (BIG thanks to Sue for vids)
Secondly, it's the end of year and a time to reflect as well as look forward. 
Looking back, we errrrr did what we do. We love what we do, its aint always pretty but we love it. BUT what makes it so much fun and so special, is the good number of great people in this beautiful country who get out, support live music, have a drink, have a sing-a-long and dance to what we do. WE THINK WE ARE ALL COLLECTIVELY A SUPERB BUNCH OF ROCK'N' ROLL CITIZENS. 
Looking forward into 2020. We have a devised a great new game plan. More of the same. 
So until then , Merry Xmas and a Happy New Year to you all.
Much Love, The PB's