Here is a photo of the band, post gig, taking drinks with the her Duchess ,aka Caroline and some of her hounds, in the library.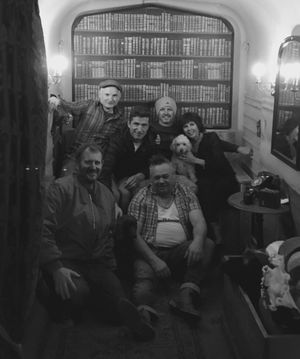 Unfortunately bass player Simon's fat little bass slappin' fingers look more like sausages to a dog and hence he took a nip seconds after this shot. 
The Duke, aka Nick took a flyover mid-gig in his microlite and showered the masses with love and a lot of roast potatoes, food and drink finery.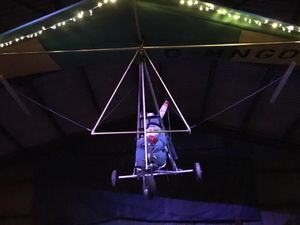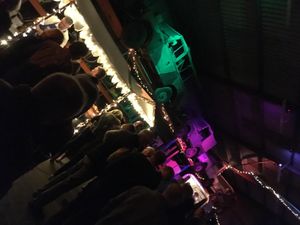 This adhoc private social gathering was certainly one of the best pop-up venues we've played.  They're talking about doing it again. Yes we would like to do it again. BIG thanks to Nick and Caroline for inviting us along to this inaugural event. We thoroughly enjoyed ourselves. 
Update# Simon has been on rabies shots since the bite incident and despite occasional barking and weeing on lampposts, we are expecting him to make a full recovery