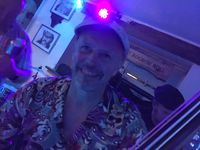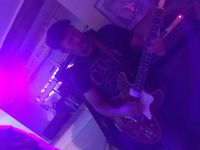 'Pickled Inn at Evercreech' is an anagram of Let the Good Times Roll, well it isn't, but it should be. Our 3rd visit to this fine venue and we'd to like to think our best yet. 
Perpetual motion has baffled scientist for years, but we collectively cracked it on Saturday. We played, they danced, so we played more, they danced more, so we played more and more , they danced more and more  etc. etc. etc. and created perpetual motion. It was a beautiful thing. 
That's probably a load of bollocks , but when your packing down at the end of the night singing along to Showaddywaddy something must have gone right.