29th Nov - Jay and Holly's Engagement Party. The Constitutional. Chippenham.
Well that was quite a night in many ways. 
Firstly, some disappointing band news. When the drummer was recruited to the band a while back, he was informed he would be joining a band of MEN who could rock n roll old school style. And yep, they looked the part with their hats and tatts, so he joined. However, to say the drummer is devastated to find last night the band putting their gig shirts on the radiator to make them nice, warm and cuddly before going to the stage, as 'its chilly in the room', is a massive understatement. The drummer is now making enquiries if he can join Westlife as they are made of sterner stuff.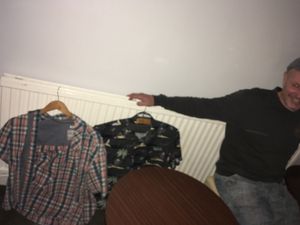 Anyway, to business. We first met Jay and Holly in the summer at an outdoor gig on a sunny afternoon. What is now a favourite band story, at this summer gig, Jay who had been hard 'on it' all day, asked our bass player 'if had ever seen the Peakies before' only minutes after finishing our set. See blog…..https://peakyblindershome.com/home/blog/25th-may-somerset-arms-semington
Anyway, business cards were swapped, resulting in the honour of sharing the love at their engagement party in Chippenham.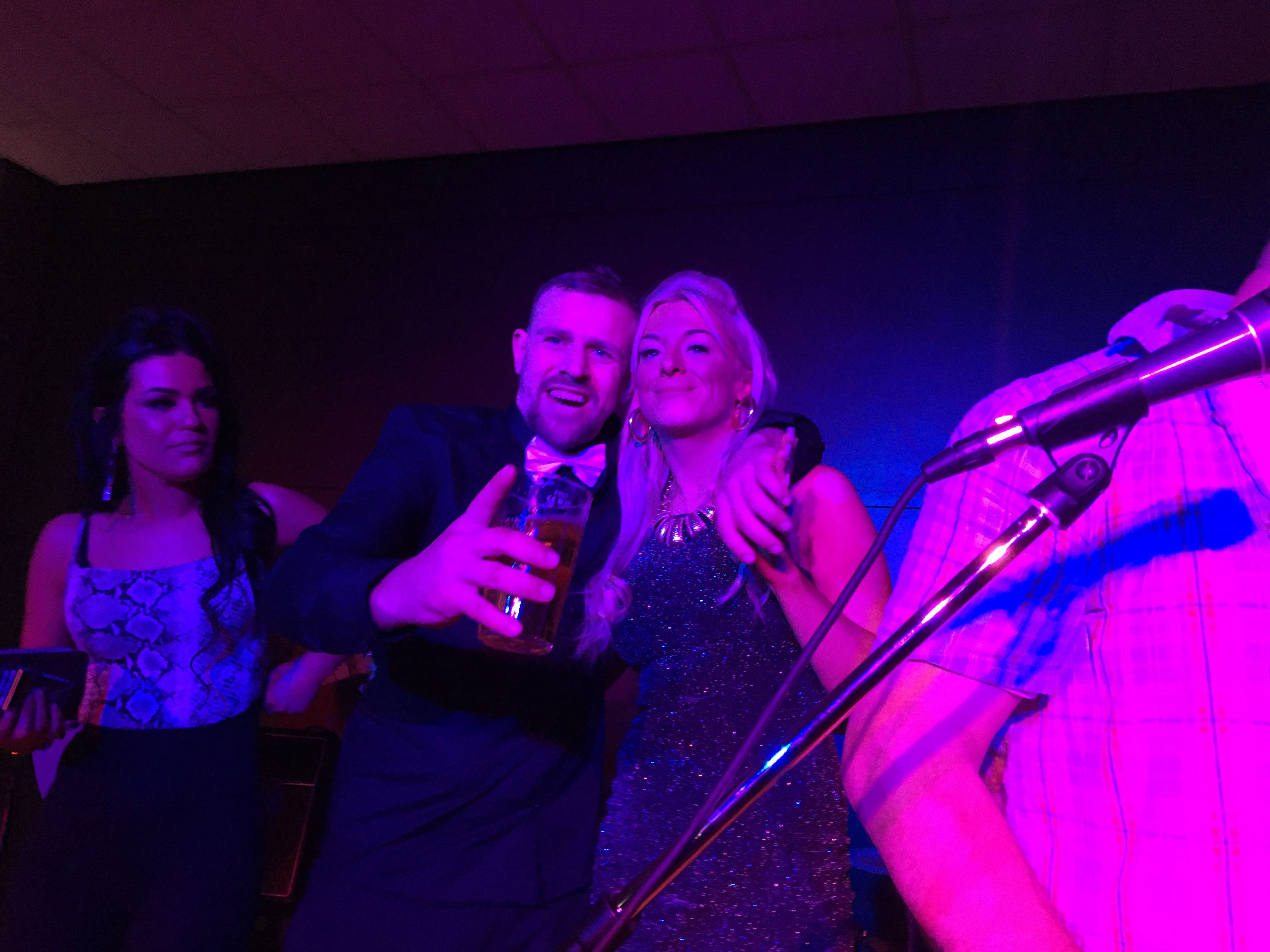 We love gigs like last night. Not a Scooby do of what was happening….. 
We thought we were Queen at the beginning of the show due to the excessive stage lighting....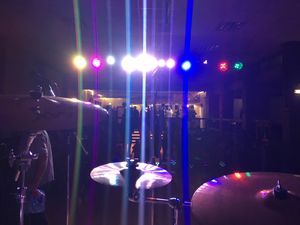 At some point, we turned into a girl band (most of the band fitted right in. See paragraph 1.) ……. 
Who is this woman, what is she doing, was she invited? We have no idea.…………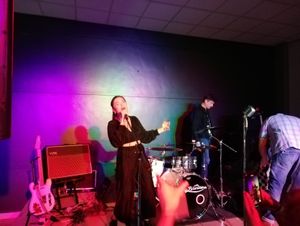 Auntie Jean (apologies if the name is wrong, but it was definitely an Auntie) had a drum lesson.....and so it went on like this throughout the evening. But all this beautiful chaos was brought to a fine conclusion with the Peaky 'Son of a Bitch' sing-a-long dance-a-long, closing anthem. 
Thanks Holly. Thanks Jay. Congratulations on this first celebration. You have our number for weddings, christenings, 18th''s, 21st's etc. 
Much love, The PB's. 
P.s. – What nice staff and security at The Constitutional in Chippers. We are sure live music brings the best out of people. BIG THANKS.