29th June Greyhound Better than Glasto. Official.
As per our FaceBook post earlier in the week……. 
What begins with G and is the place to be so to see some quality live music in the South West tonight??? 
Yep - The Greyhound. 
Dont watch some miserable Manc badly singing in a field down the road on TV. 
Watch a cheerful chap who can sing in a pub down the road live. 
And that is By Order of the peaky Blinders 
Well, don't say we told you so, rumour has it we were at least as twice as cheerful and at least twice as good than Gallagher rehashing the 90's at Pilton. 
We can also add the beer was cheaper, the toilet queues shorter and you got your own bed at nighttime. Its was a winner all round to be at The Greyhound last night. 
We are not going to wax lyrical about the fun times at The Greyhound last night, but just quote the King and say that all of us were........
"Taking Care of Business".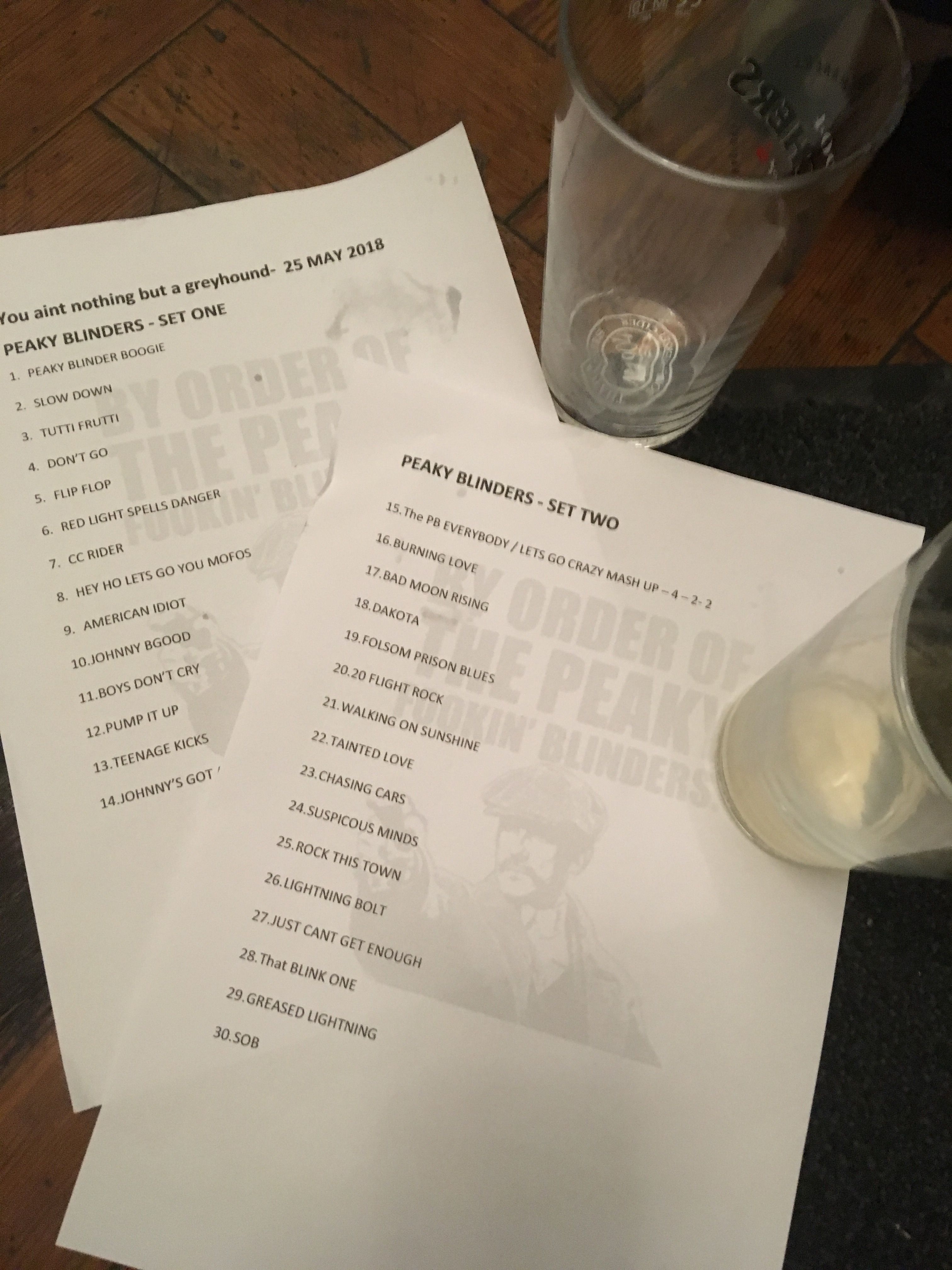 News update; Steve is now sponsored by the ultimate rock'n'roll cobbler themselves, Crocs, and will be wearing a variety of colours at our summer shows. Pop by and chat Crocs with Steve and Si anytime.